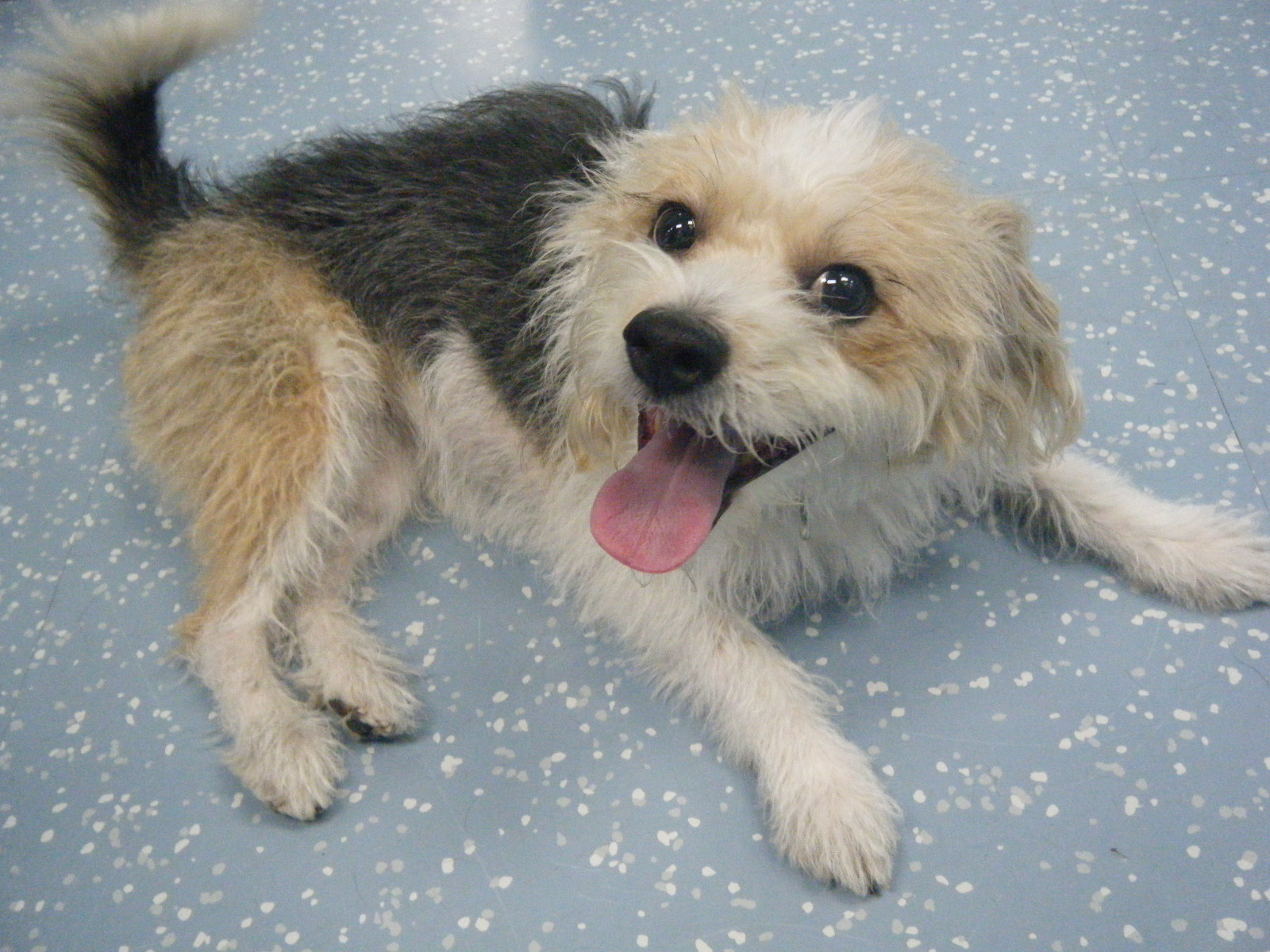 When Simina Calin started looking for a rescue dog over a year ago, she had an idea of what she wanted; or rather, she had an idea of what what she didn't want.
"I knew from my work in fostering and rescue that I did not want a beagle."
Simina fell for a photo of Amy on a pet rescue website, thinking that she was mostly bichon frisee and maybe some terrier. Amy is all that, and also–you guessed it–part beagle.
When they picked up Amy from her foster home, she was called Didi. Not only did Simina and her boyfriend Ethan not care for the name, it was also Simina's grandfather's name, so a change was in order. "We like to give all of our animals common human names (Amy's feline siblings are named Teresa and Bob), and I like two syllable names for dogs. We kept saying names until we found one that sounded right."
Simina and Ethan work with Amy to improve her behavior at home, and they have had great success in teaching her to lay on her own special mat for greetings. They also work with her on being calm at home and outside on the street.
Amy loves learning new skills. Right now she is working on becoming a Canine Good Citizen. "She's a little bratty. Sometimes she knows what she's supposed to do, but she doesn't want to do it. When she finally does do what we ask, she'll give an exasperated sigh."
Simina is the dog-lover in the family, and while Ethan isn't enthusiastic about dogs in general, Amy has really won him over. They spend a lot of time together because Ethan works from home.
Amy comes to Doggedly Devoted every week because the exercise and socialization wear her out. "She sleeps all day Thursday and Friday after spending Wednesday at Doggedly Devoted. Daycare is good for Amy."