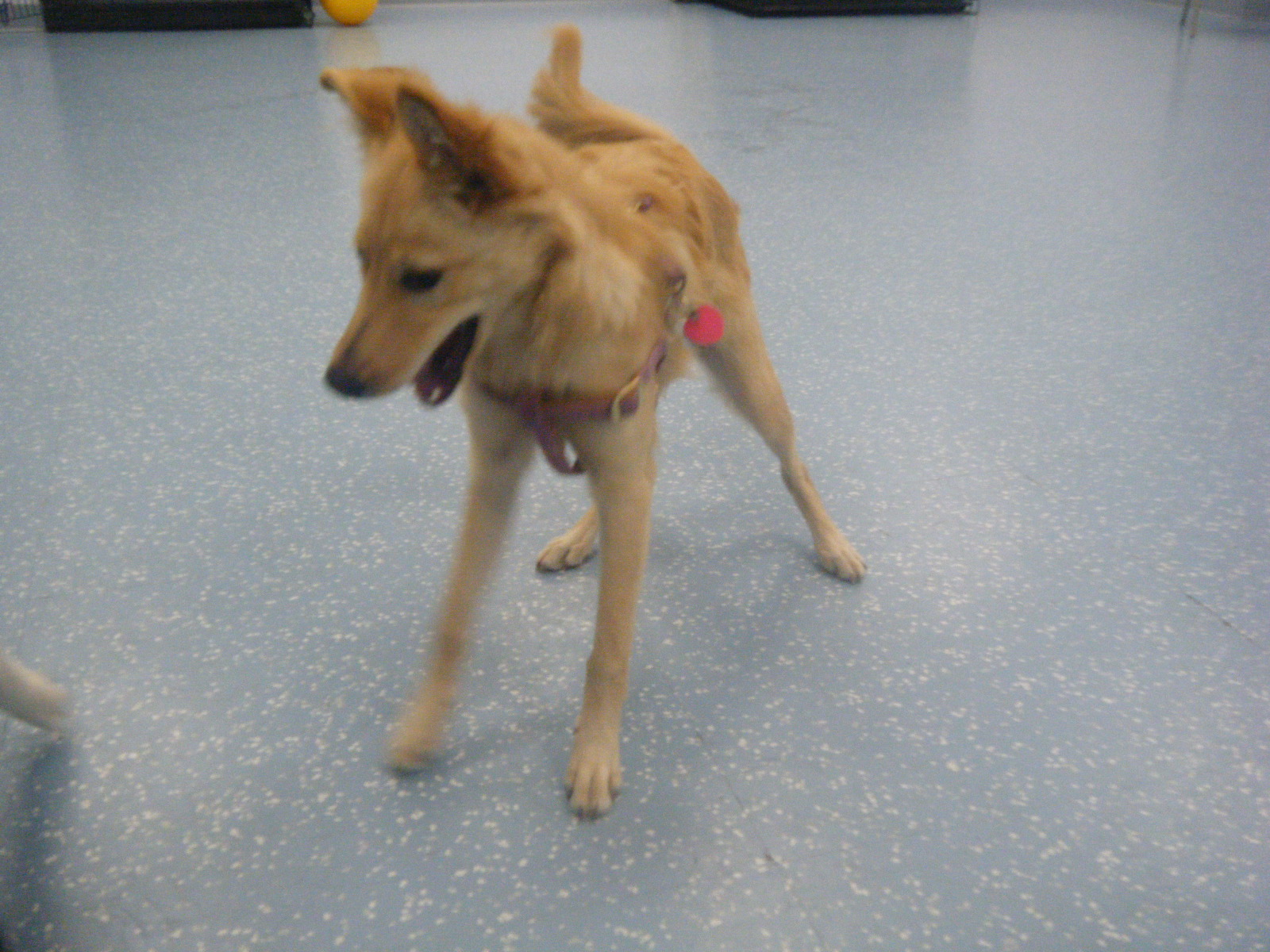 Just over a year ago, Rachel Fritzler and Jon Conley fell in love with a photo and description of a dog called Ms. Ruffles on PetFinder.
"We got a very different dog than we thought we were getting," laughs Rachel.
Ms. Ruffles was described as a Golden Retriver/Great Pyrenhees puppy that would grow up to be a quite large, fluffy, and low-energy dog. Now known as Harley, she has defied all expectations.
Harley does have a very fluffy tail (described by friends and strangers alike as "over the top"), but weighs in at a slender 29 pounds and is extremely energetic. Rachel and Jon make sure that Harley gets at least three hours a day of exercise, including off-leash dog play in the park, long walks, and games of fetch in their long hallway in their apartment. "Thank goodness our neighbors are nice and have never filed a noise complaint!"
Daycare is also an outlet for Harley's energy. "When she comes home from a day at Doggedly Devoted, she eats dinner and passes out. She's so sleepy that she will give us a look if we try to wake her up," says Rachel.
Harley is closely bonded to Rachel and Jon, and enjoys vacationing with them–especially if the trip includes swimming. Harley also relishes her daily family rituals, which include returning from the dog park with Rachel in the morning to wake Jon by jumping on bed like an enthusiastic alarm clock.
This month Jon is moving to Wisconsin for a year to pursue a career opportunity, while Rachel and Harley stay in Harlem. It's not going to be an easy transition for Harley, who is definitely daddy's little girl.
"I don't know how we'd manage this year without Doggedly Devoted. We're happy to know that when she's at daycare, she's happy and safe, and she will come home tired."