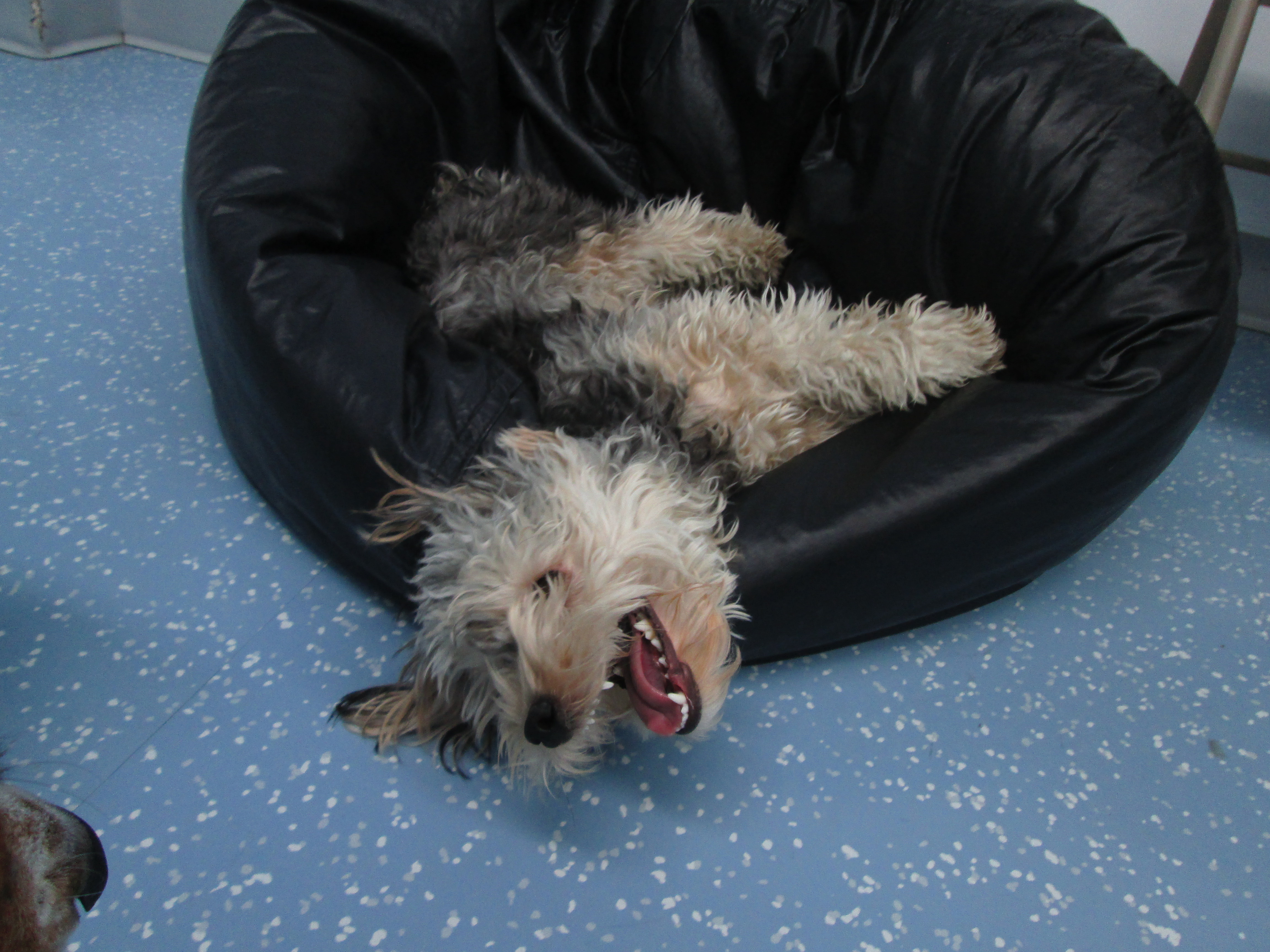 David Canter and Hakim McMillan had been thinking about getting a dog for some time when David surprised Hakim with a Yorkie-Poo puppy named Lola just over a year ago.
When David checked out the litter of puppies, Lola was shy and timid, especially compared to her brother. David really wanted a girl, though, and he's glad he made the choice he did. Anyone who knows Lola now knows that "shy" is not in her vocabulary!
Lola came home at age four months, and almost immediately came out of her shell. Now that she's one and a half, she's a high-energy dog who happily greets friends and strangers.
Lola loves meeting her friends out and about in the park and around her building. "Because of Lola, we go new places. We've met other dogs owners, and we've found support from other puppy owners who have been through this before."
Lola has changed David and Hakim's lives over the past year. David says with a laugh, "Well, if I didn't have Lola, I could probably have a Mercedes Benz!"
Joking aside, Hakim says, "Having Lola takes time and energy, but we are so in love with her that it is no problem giving that to her."
Lola is fast learner and learns new tricks really quickly. She needs a lot of exercise, some of which she gets at Doggedly Devoted every week.
David travels often for work, and he really misses Lola when he's gone. One time, when he returned for a trip he laid down on the floor to greet Lola, and she was so excited she peed right on his head. Hakim still gets a good chuckle recalling that incident.
"We just think Lola is the most amazing and prettiest puppy in the world."