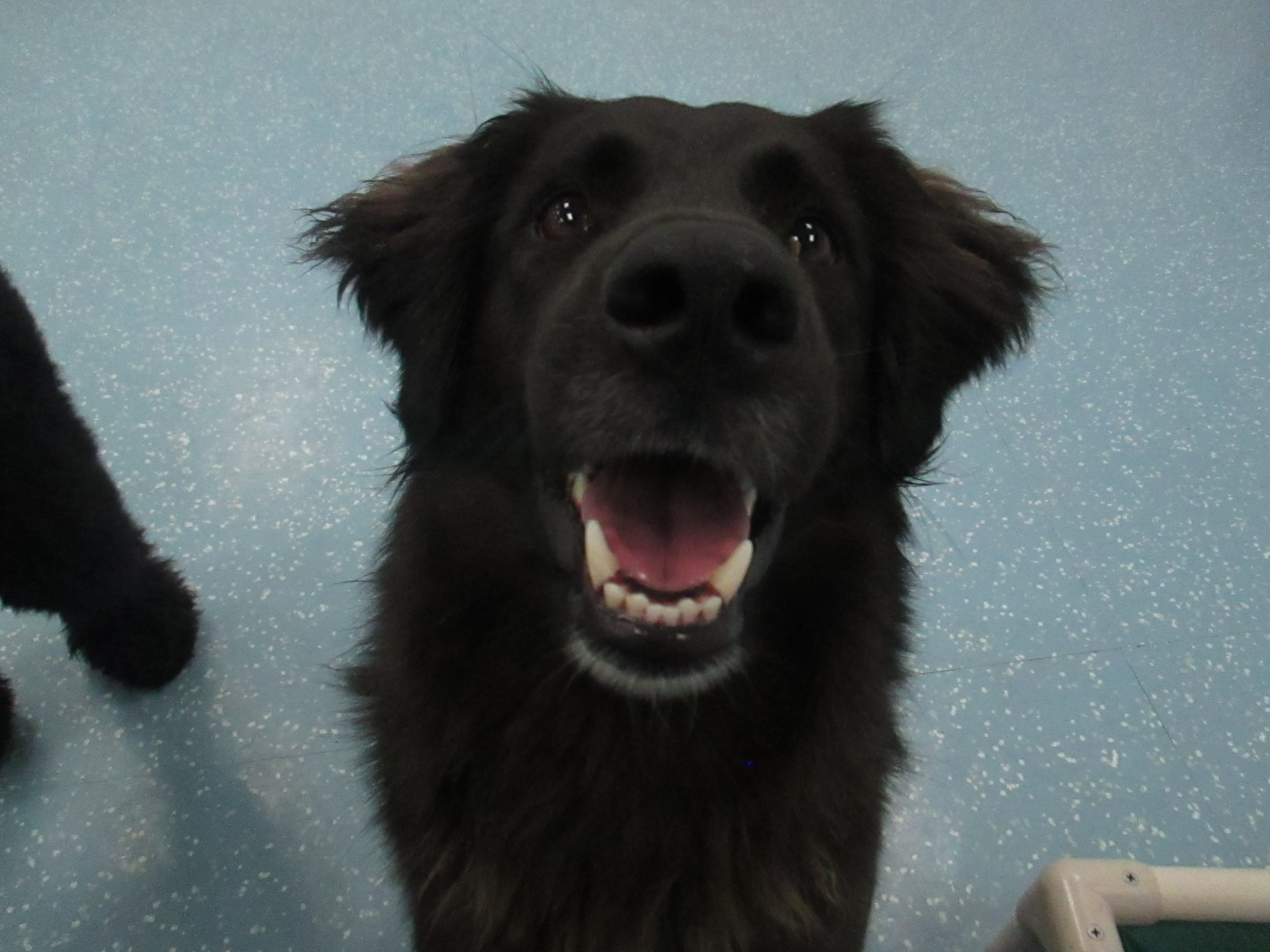 Having grown up with two or three big dogs at all times in her childhood home, Elisabeth Bromberg was eager to get her own dog after she moved to New York City. She moved here 11 years ago to attend NYU, where she majored in Communications and Marketing.
Between undergraduate apartment living and space limitations, the time to get a dog was not right until until she moved to Harlem into her own apartment in April 2014. Eight months after that, Moses moved in with Elisabeth and her two cats, Jeremiah and Naomi.
Elisabeth's penchant for choosing Old Testament names for her pets started when Elisabeth was in 4th grade, and her family adopted a cat she named Daniel. Another cat who came into their lives when Elisabeth was in 10th grade was named Elijah, and with that the tradition was set.
Elisabeth tells us, "What some people don't know is that all my pets also have a middle name chosen from The Lion King." Moses' middle name, for example, is Pumba.
Before she adopted Moses, Elisabeth had a preview of what life would be like with dog when she cared for her friends' dog Bowery. Elisabeth chose to get her dog from the same rescue group that Bowery came from: New Spirit 4 Aussie Rescue Group. New Spirit 4 Aussie Rescue is an all-volunteer non-profit 501(c)(3) organization serving Australian Shepherds and Aussie mixes in the United States and Canada.
Moses's rescue name was Snuggly, which struck Elisabeth as extremely accurate, even if it was a bit over-the-top cutesy. Moses excels at snuggling. When Elisabeth had surgery on her feet a few months ago, Moses was "quite delighted" by the amount of snuggle time her recovery entailed. In fact, Moses loves snuggling so much that Elisabeth trained him to do his business at the end of the day faster with snuggles in bed as the reward.
Elisabeth chose Harlem for her home in the city because of the neighborhood feel. Having Moses in her life makes Harlem feel even more like a community. "I love seeing his daycare friends during off-leash time in Central Park. He has made me more a lot social within the community."