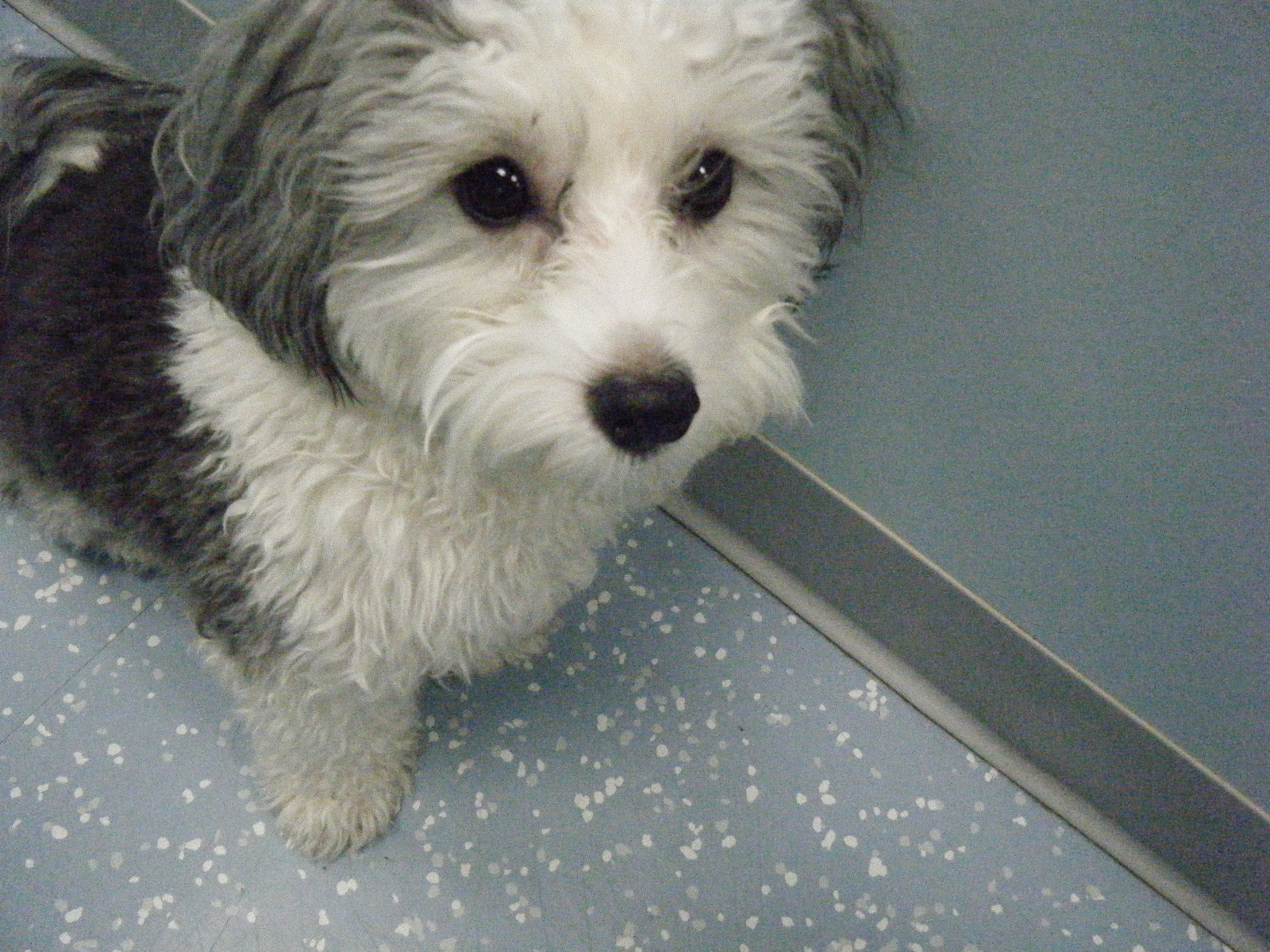 Tux may only be fifteen months old, but his dance moves channel the Bangles from 1986. Tux is a Pomapoo—a toy poodle, Pomeranian mix—named because his black and white coloring reminded his humans of a tuxedo.
When you pick Tux up, his little front legs go straight out to the sides. Give him a little jiggle, and he does "Walk Like an Egyptian."
Celeste Jackson got Tux as a Christmas present from her husband, Michael Thomas. They also have a calico cat named Jazz. Tux and Jazz tolerate each other.
Celeste had wanted a dog for year and planned to get a Shih Tzu. But when they went to look at puppies, Celeste saw Tux and fell in love.
"His fur reminded me of my hair, and that was the initial attraction," she said.
Tux goes to Doggedly Devoted two days a week, where he loves to play with the little dogs including Moon Unit and Kookah. But his girlfriend is Annie.
Tux has so much fun playing at Doggedly Devoted that he's still "pretty wired when he gets home," Celeste said. "It takes him a while to wind down."
Tux loves to snuggle, play fetch, and be chased. "He will nab something and run off," Celeste said. "He loves for you to run after him to get it back."
Tuxie, as he's nicknamed, also likes adventures to all the neighborhood dog parks and to Central Park. He is social, greeting all the other dogs with sniffs and playing.
Tuxie's favorite place to walk is in the North Woods. Celeste can tell he's especially happy there because he sniffs everything and "skips when he walks."