These photos are from the Marcus Garvey Dog Run Bark in the Park event on Saturday, July 7. The dog runs are looking lovely after they were cleaned, raked, and swept!
Beth sweeping up outside the run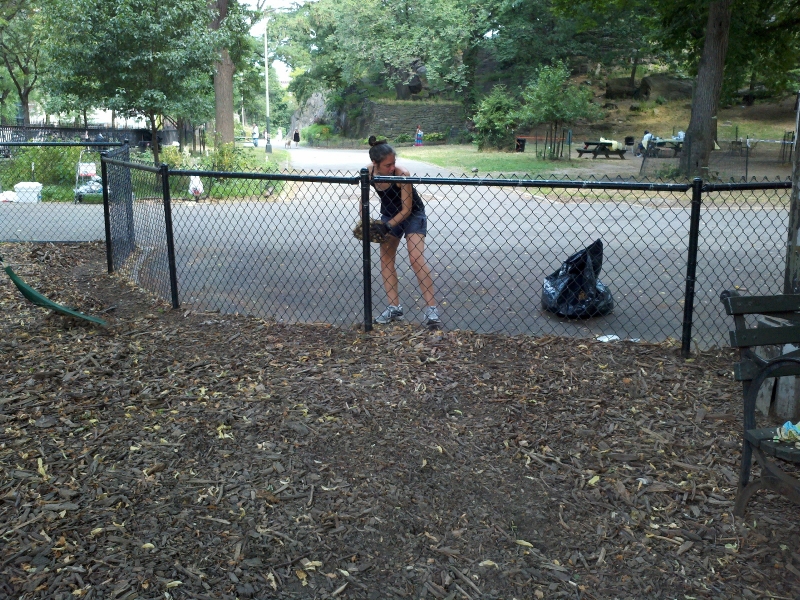 Chase and Lexie take a break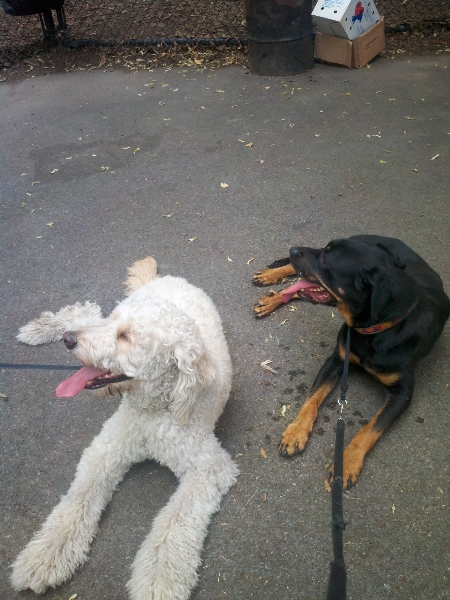 Maisie helps out by chewing a stick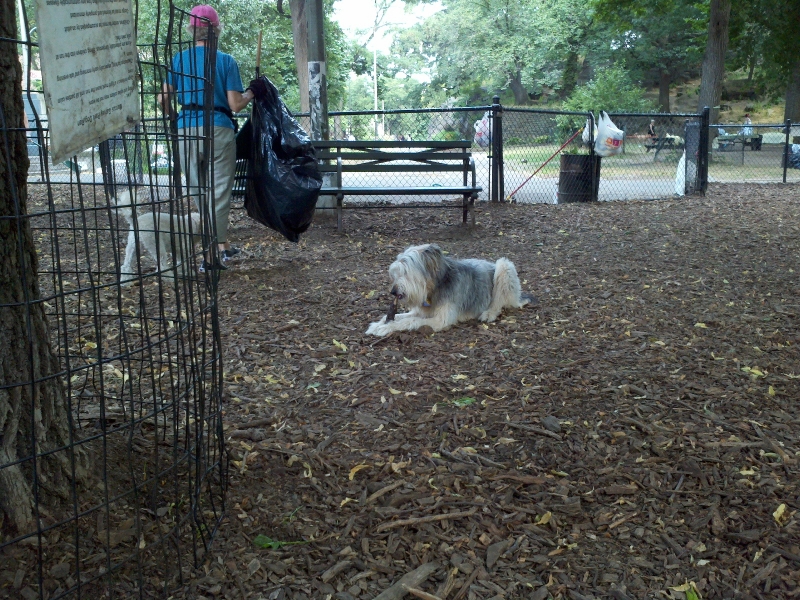 Margot and Millie working hard in the small dog run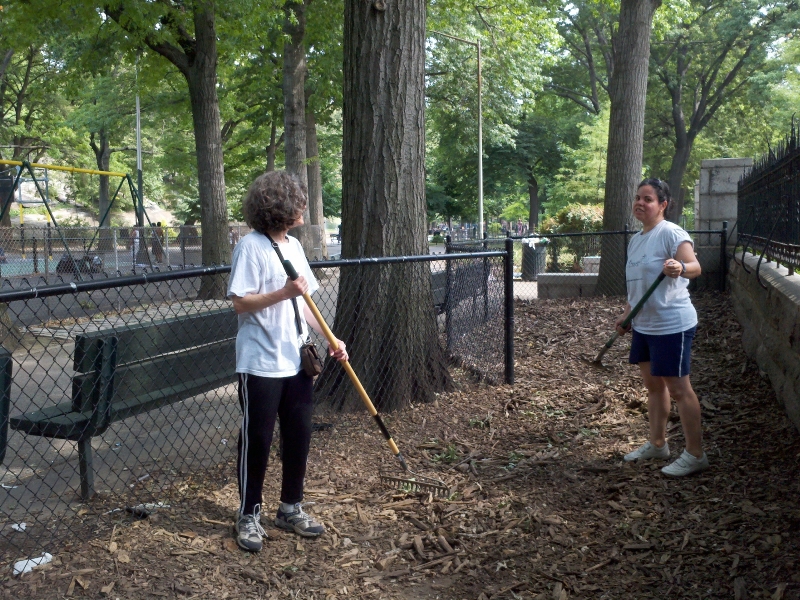 Mr. Marbles's job was to dig a hole under the bench.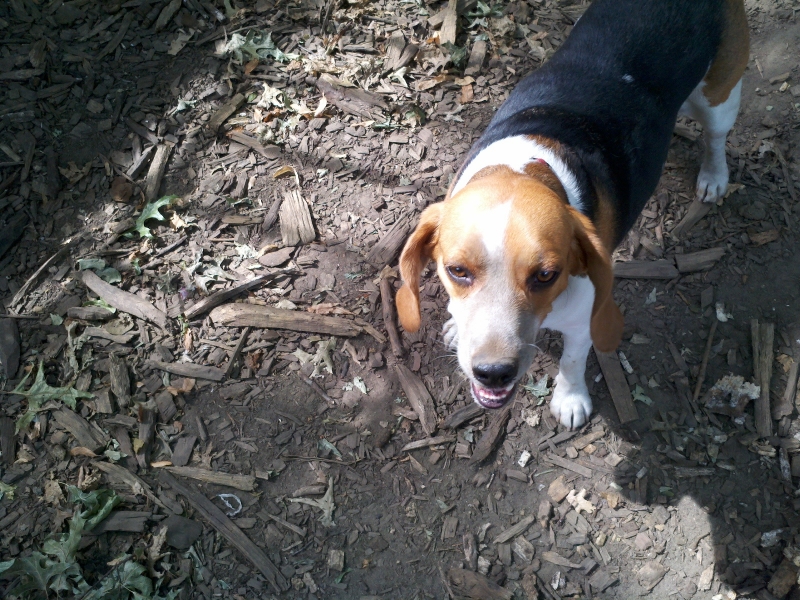 The big dog run is looking good!