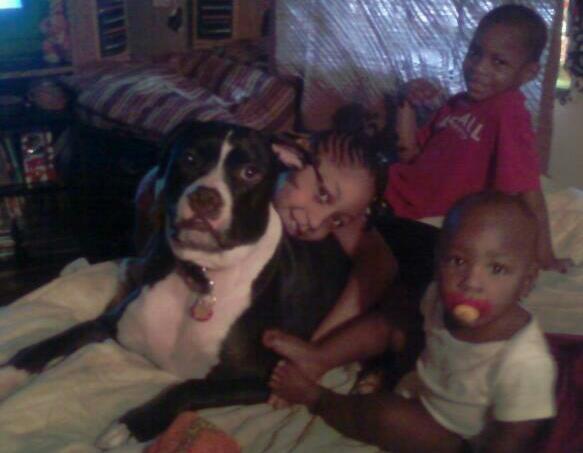 This is Max with his family members. He's one of the 12 dogs that will be participating in free obedience classes with the the Bully Project this month. The Bully Project is a free program that targets at-risk youth and their pit bulls to offer fun, interactive, and competitive dog activities as a lifestyle alternative for those involved in dog fighting. The Bully Project is offering free obedience classes for pit bulls and pit bull mixes. The classes are open to anyone with a pit bull mix.
The classes will be held every Sunday in October, starting this weekend. Classes will focus on basic obedience. Dogs will learn socialization and skills such as sit, down, and stay. The Bully Project also supplies participants with equipment such as special harnesses and collars that help train dogs in loose leash walking.
The Bully Project has previously taught classes in parks in Inwood. This is the first time the organization is holding classes indoors, where there will be no rain cancellations and limited distractions. It is also the group's first time in Harlem.
The October classes are full, but you can contact the Bully Project about November classes by emailing them.