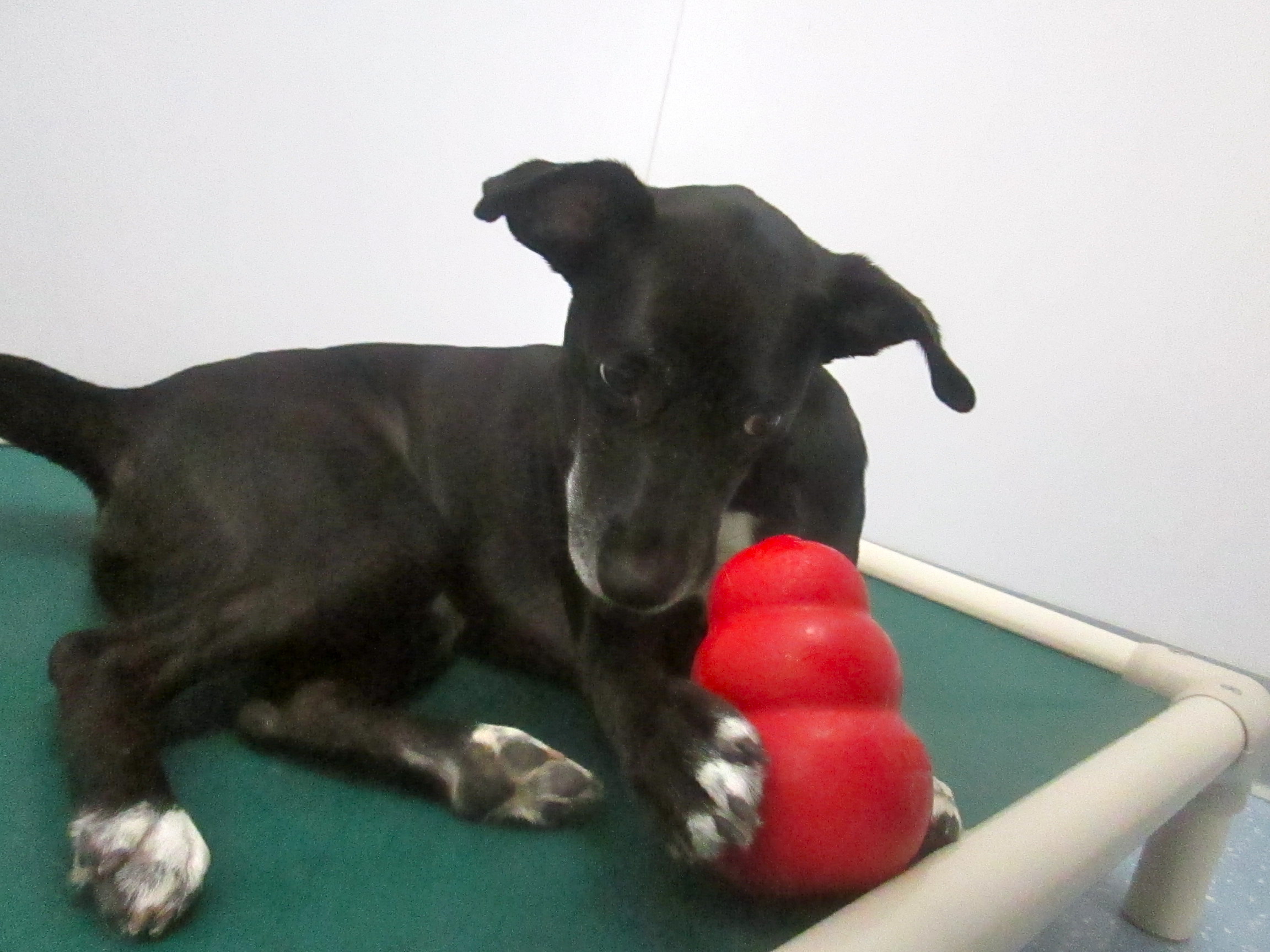 Ellie's defining feature has to be the wild abandon with which not just her tail, but her whole back half wiggles upon greeting someone she likes–human or canine. That was the greeting she gave Jessica and Jon on April 27, 2013, and it distinguished her from the hundreds of animals up for adoption at a huge tri-state event in Westchester, NY.
Jessica had had dogs her whole life, but her work as a PhD candidate at Columbia took her to Italy for extended stays making the dog lifestyle difficult. After lots of waiting for the right time, Jon and Jessica were delighted to finally bring Duchess Ellie of Bellington Bean home.
Ellie helped Jessica complete her dissertation on Italian Renaissance art by provided much-needed breaks from the computer, and Jessica has since earned her PhD from Columbia.
Ellie started life in Georgia, and she needed some support when she came up north. She had worms, and the city noises freaked her out a little. With a lot of love and support from Jon and Jessica, Ellie has happily settled into New York City. Now she greets her friends–and even sometimes strangers–with her wild wiggles of her tiny little tail.
Ellie also loves trips out of the city to go on hikes and to visit her human grandparents in North Carolina.
One thing Ellie does not like is when her family cooks. "I think we set the fire alarm off too many times while cooking," says Jessica. "Now she goes into her cubby under the bed as soon as we start to touch the pots and pans."
Ellie's hobbies include going to the dog park and playing fetch. She hasn't been allowed off leash since the day she chased Harley (our Harley!) into the woods of Central Park during off-leash hours. Eventually Harley came back, but Ellie didn't, nearly panicking Jon. Luckily, Ellie eventually found Pepper's owner who called Ellie's parents for her. Despite this scary incident, Jessica and Jon are delighted with Ellie. Jessica says, "Sometimes I spend a lot of time just looking at her and telling her how beautiful she is."