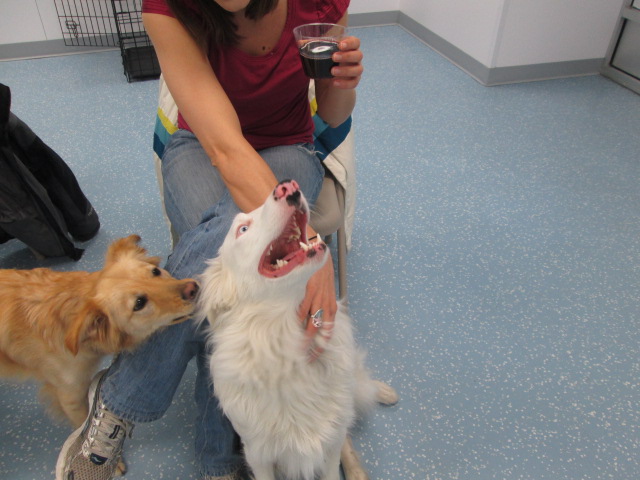 Our March Wag and Wine is this Friday, March 15 from 7 to 8:30 PM. On the third Friday of each month, Doggedly Devoted hosts open play for dogs and their humans. Well-socialized dogs with up-to-date vaccinations are welcome to come and play with their owners. Enjoy light refreshments and good company with us. . We separate dogs by size–small and large, and we ask that you bring only one or two dogs per human. Don't hesitate to call or email if you have any questions: 212-426-7232.
Hope to see you there!
Doggedly Devoted is located in the 1400 Fifth Avenue building. Our entrance is on West 116th Street between Fifth and Lenox Avenues.