We are moving along at a fast pace with renovations, and it looks like the final touches will be in place for a July 1 opening (fingers crossed!).
Here are some photos from May 21: the plumbers dug a hole in the concrete in the basement to install a drain, the HVAC guy has the unit installed and he says it works, and the floor people are taking the paint] the floor so that the new rubber flooring will stick nicely when they install it.
The grooming tub!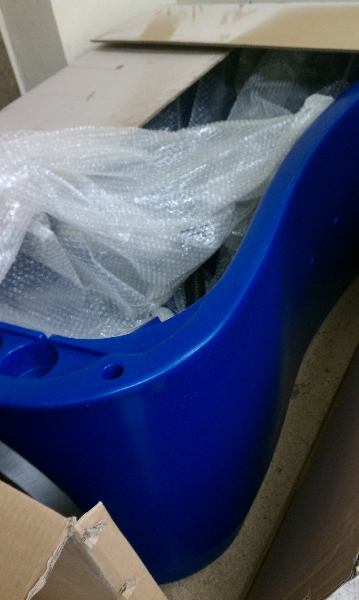 The jackhammer they used to dig the drain line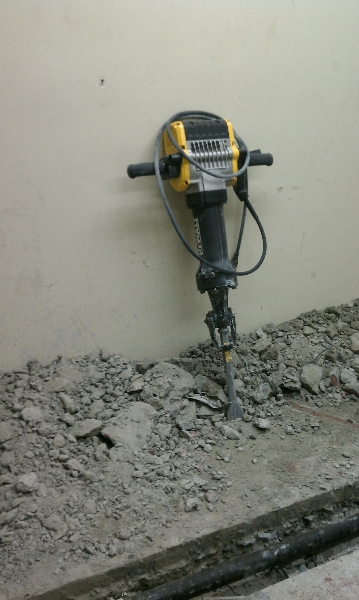 One of our nice plumbers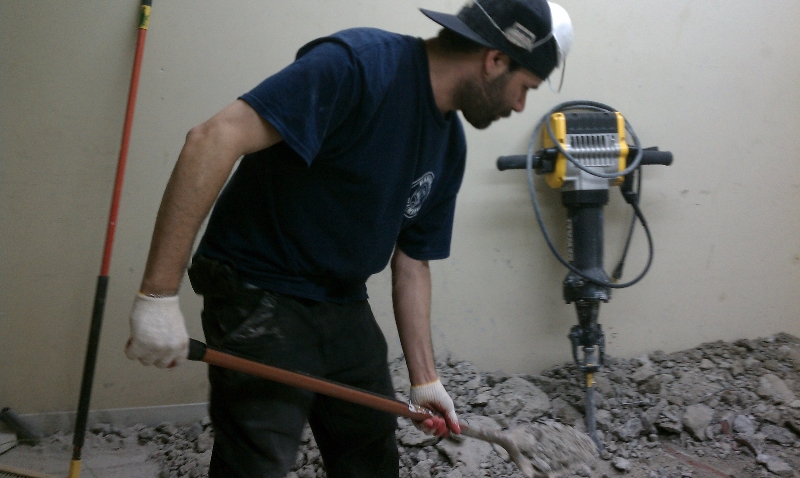 Skimming the floor, so the rubber flooring sticks to it nicely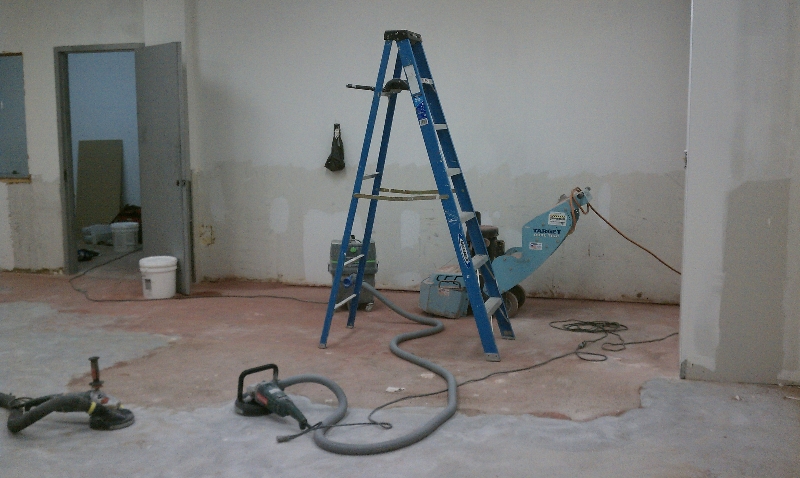 Our awesome HVAC unit!