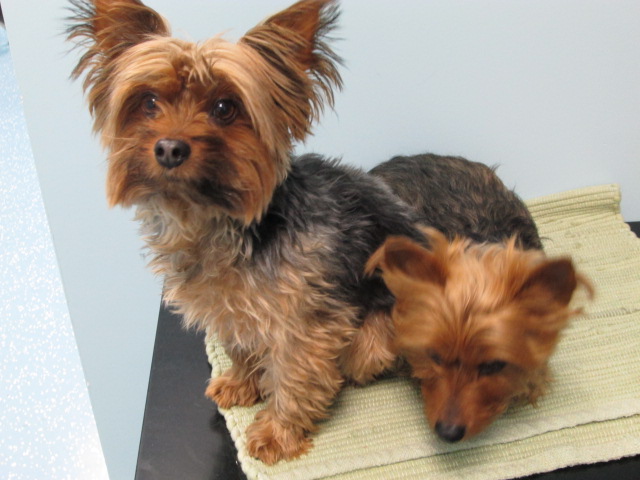 Maria King became a mover and a shaker in her coop building six years ago when it looked like the board wasn't going to allow her to have a dog in her apartment. She received a notice a few months after she brought George home.
She did her research, organized a committee, and got the signatures of her neighbors on a petition to change the coop rules. Part of her argument that there are lots of mental and physical benefits to living with pets, including lower blood pressure and a more active lifestyle.
Maria was successful in her campaign, and now the Renaissance has lots of furry residents, both feline and canine, and two of them are Maria's dogs, Sammy and George got another dog, Sammy. While George had always been shy and retiring, even as a puppy, but Sammy was the complete opposite. "When I brought Sammy home, he ran full speed into the apartment and scared George."
George and Sammy bonded a couple weeks later when their friend Lily the chihuahua came to stay with them while her mom was away. Sammy liked Lily, and George liked Lily, and she helped them to like one another.
They have been pals ever since, even though sometimes Sammy has a little trouble sharing mom's attention with George. Since starting to come to daycare last January, though, Sammy's tolerance for Maria cuddling with George has vastly improved. Before, Sammy would chase George off if he wanted to sit in Maria's lap. Now, they can both sit by mom.
Maria also likes how tired they both are after a day of playing with all the little dogs at Doggedly Devoted: "On the days they go to daycare, we all sleep through the night."