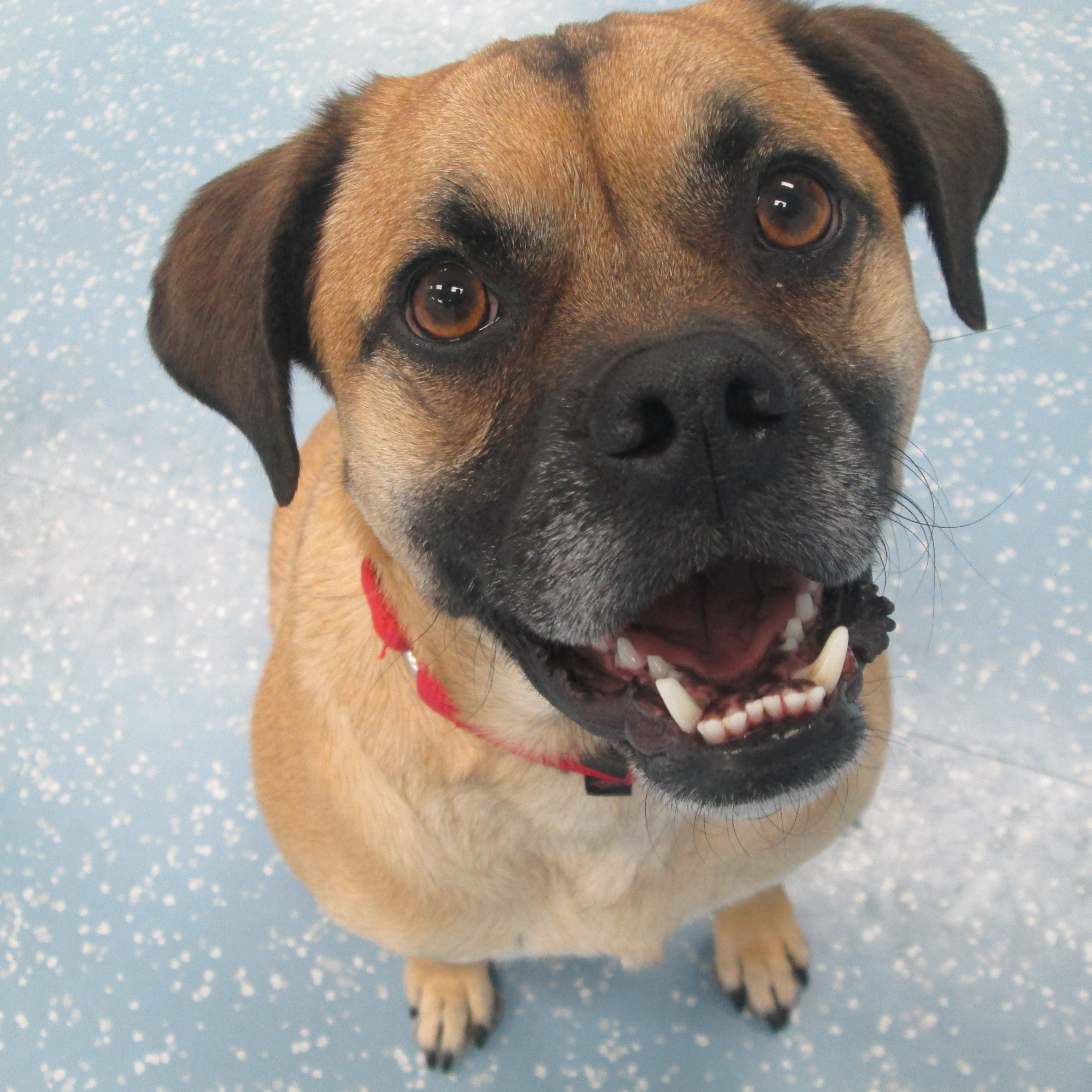 Scout and owner Evan McKittrick have been taking care of one another while Scout's other owner, Caitlin Feurey, has been in Tabora, Tanzania for the last five months. She is there as part of Columbia University's masters program in Public Health, and Scout can't wait to welcome her home next month.
When they lived in Seattle, Caitlin and Evan found Scout at a huge adoption event that was attended by 5 different animal rescue groups and hundreds of potential adopters. "I think Scout must have been sedated because because they said his exercise needs were 'moderate,' and that just isn't the case," says Evan.
When Caitlin moved to New York City a year and a half ago, Evan decided to apply for jobs here, and he was happy to land his dream job working for Teach for America. Also moving with them was Bosley, a 12-year-old, long-haired dachshund mix. Together, Scout and Bosley have achieved internet fame: thanks to Scout, Bosley is number 8 in this Buzzfeed list of 28 Dogs That are Having a Worse Day than You. (No dogs were harmed in the making of the video. Bosley is all right!)
In Seattle, Evan's parents were nearby and they helped out with Scout's needs, which include his more-than-moderate exercise regimen and managing his separation anxiety. They are stilled very involved with Scout, visiting him here in New York City whenever Evan's dad has a break in his schedule as a college professor.
With Caitlin overseas for the semester Evan says, "Having Scout is the best and the hardest thing about my life. He keeps me company, but it's a lot of working being the only one here to exercise him and manage his anxiety about being left alone."
Daycare has been a key part of keeping Scout happy. Having Scout on a steady schedule makes Scout less anxious and happier in general. He likes the daily predictability of the schedule at home and at Doggedly Devoted.
"It was a big decision to invest in bringing Scout to daycare regularly, and it required planning, but it really helps. On the days Scout comes to daycare, I can get to the gym for a workout and go to work, and I don't have to worry about him."
Evan feels like Scout has been keeping a look out for Caitlin ever since she's been gone, "I might be anthropomorphizing, but whenever we return home, he checks all the rooms of the apartment to she if she's there."
She'll be home soon, Scout!