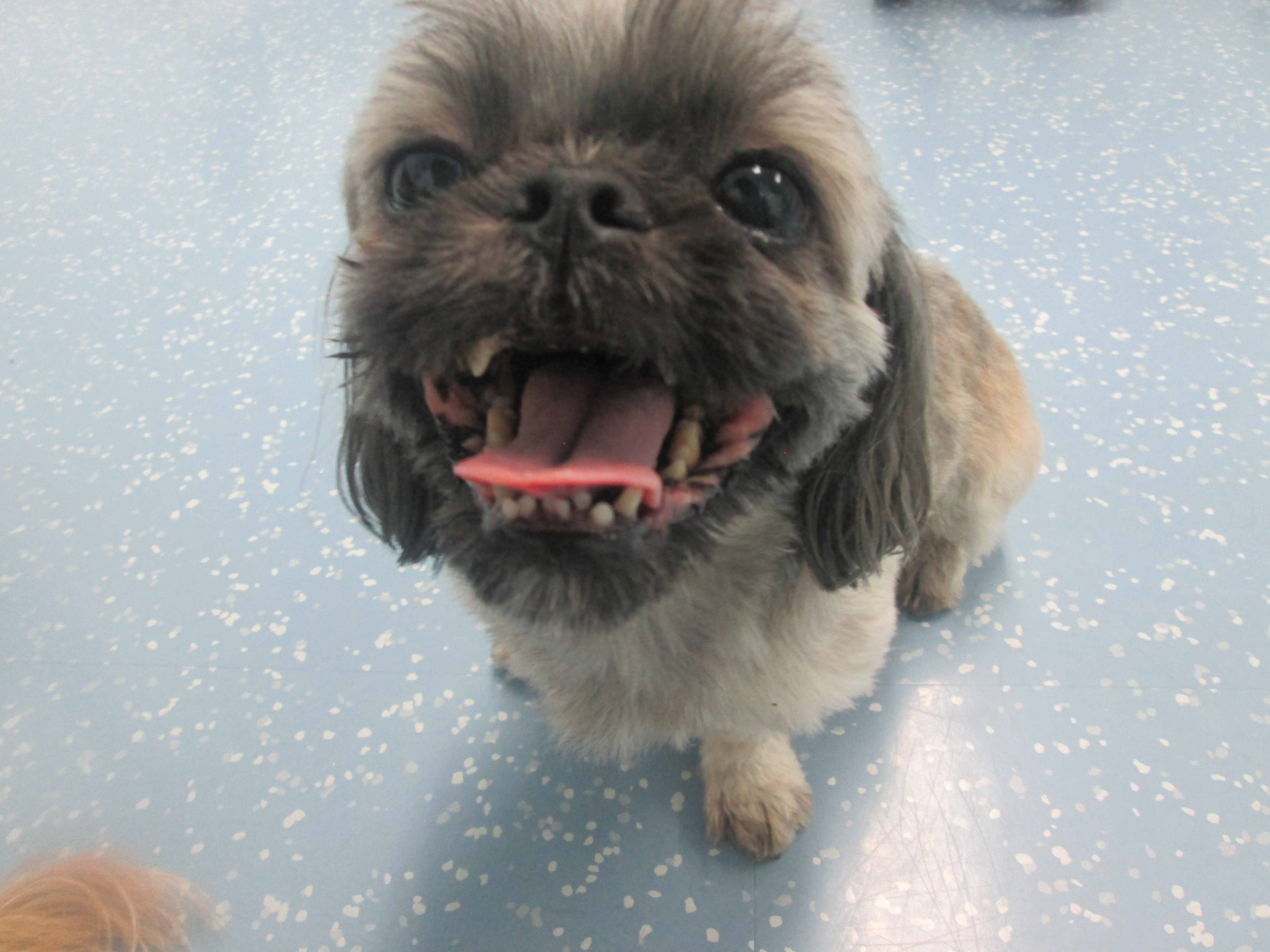 In 2005 Albertha Wright's three sons gave her a Mother's Day gift that changed her life: a Shih Tzu named Maggie. Derrell Wright, one of Albertha's sons says, "My brother who lives in North Carolina found a breeder in Georgia, and we knew she was the perfect puppy. We had been looking for a while up here, but until then we hadn't found the right one."
In the nine years since then, Maggie has had a profound impact on the whole family. Derrell says, "My mom was kind of a homebody before, but now she goes out all the time with Maggie and Maggie's friends and Maggie's friends' owners." Some of the local activities that center around Maggie and her cohort include daily trips to the park, Doggedly Devoted's monthly Wag and Wines, and once a boat cruise for dogs and owners around Manhattan.
Maggie is very expressive and lets her humans know what she likes. One of her favorite activities is looking out the window. Both at home and at Doggedly Devoted, Maggie has a favorite perch where she likes to check up on the world. Maggie also loves running in the park with her dog friends.
"I think that having a dog even improved my mom's health," says Derrell. "She's so active now because with a dog, you need to get up and out more."
Taking care of Maggie is a family affair. Derrell and his spouse Michael live in the the same building as Albertha, and they share responsibility for her daily care with Albertha.
"My mom takes care of Maggie the way she took care of her kids," says Derrell. "Maggie is always dressed in neat and clean clothes, and she only goes to the best places. She spends every holiday with our family."
Derrell was not a "dog person" before he fell in love with Maggie, but Michael has always loved dogs and is happy to have Maggie around several times a week. "On days that my mom has a busy schedule, she reminds me to go check on Maggie, and sometimes we bring her over to my place to hang out with us."
"Before Maggie, I just thought dogs weren't great because they need so much attention. But now, it's different: Maggie is a part of my family."